version 2.5.2
Product reports
Access the REPORT tab in the product detail section to see all the new information available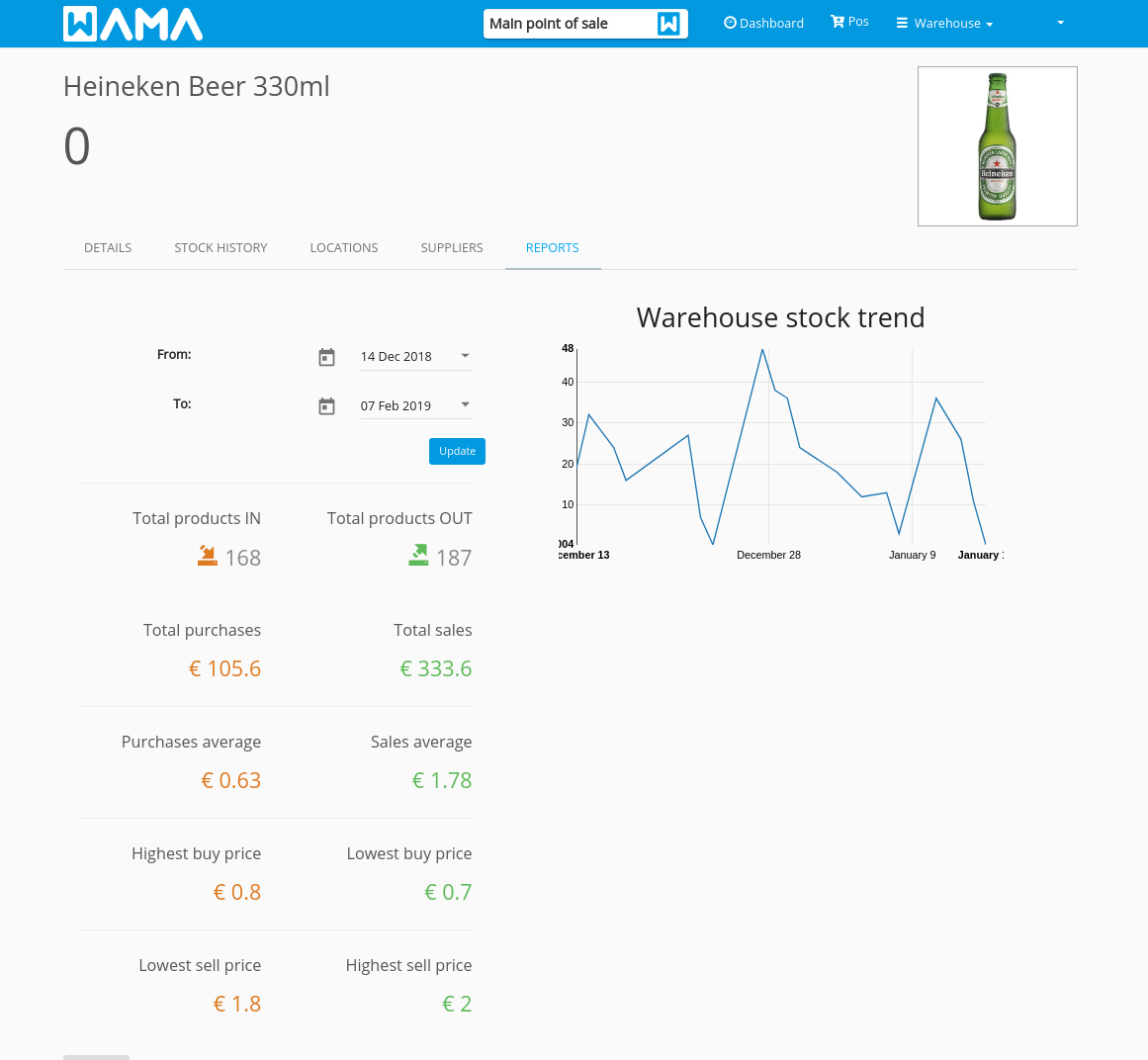 It is possible to select the period of interest by selecting the date from and to. All the information displayed are relative to the selected time period.
Total products IN and OUT: the total quantity of the product that has been loaded or unloaded in the warehouse.
Total purchases: the total amount spent to buy the product.
Total sales: the total sales amount for the product.
Purchase average: the average purchase price.
Sales average: the average selling price.
Highest buy price: the highest price payed to buy the product.
Lowest buy price: the lowest price payed to buy the product.
Highest sell price: the highest selling price.
Lowest sell price: the lowest selling price.