version 2.4.1
External USB or Bluetooth barcode scanner
WAMA can now be connected with an external USB or Bluetooth barcode scanner. Also Android devices with integrated barcode scanner are now supported.
Documentation: External barcode scanner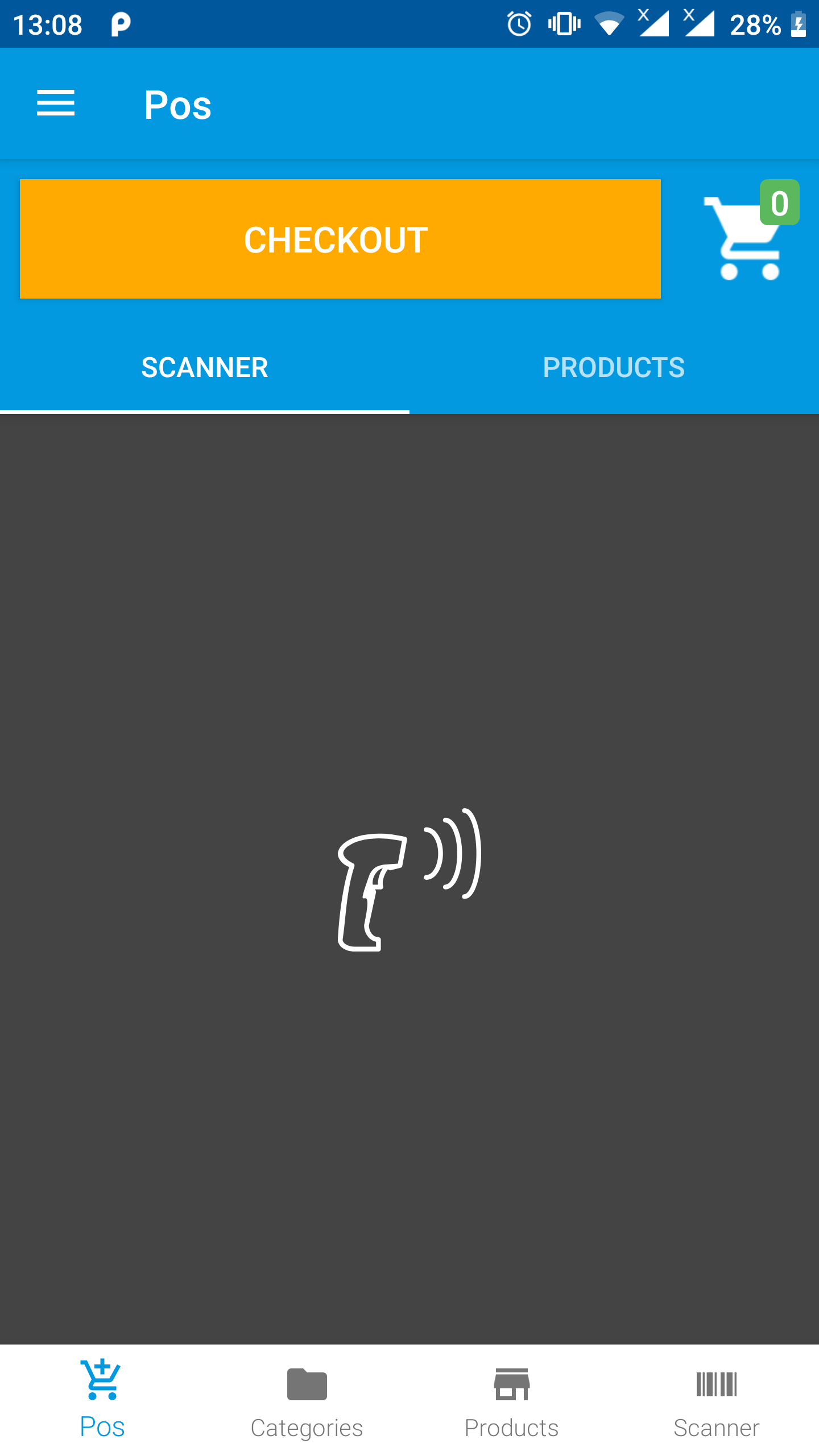 Tracking of Lot Numbers
Lot numbers can now be added to the stock movements and it is possible to view the quantity of stock available in the warehuose for each lot number.
To use the lot numbers you need to enable first the feature in the company settings. To create a lot number open the products section and use the option menu on the top right of the screen.
Documentation WEB app: Lot numbers
Documentation Android app: Available soon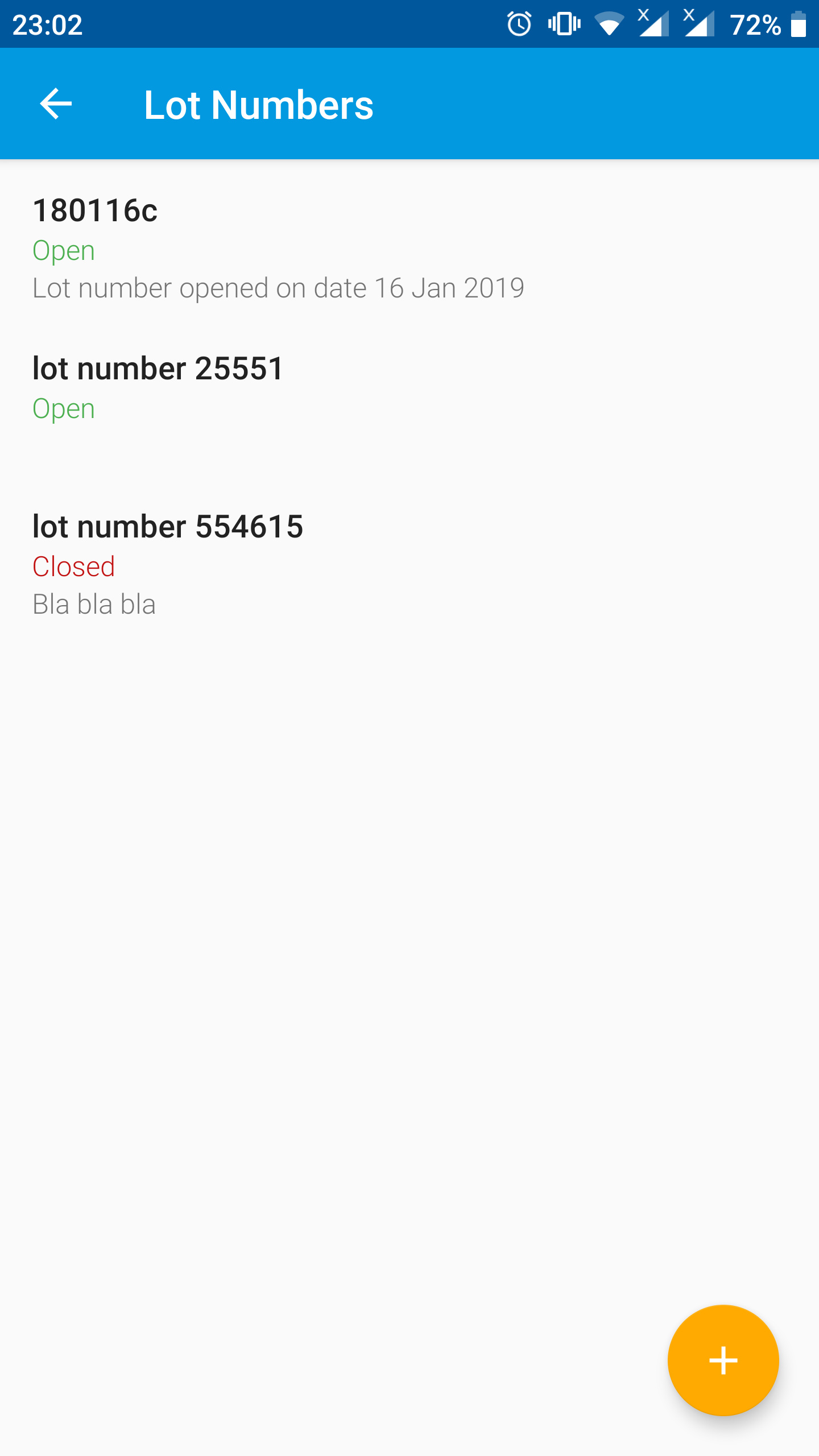 Quantity of products available
When reducing the product quantity from the product details section or in the scanner it is now displayed the number of products available for the locations, suppliers and lot numbers.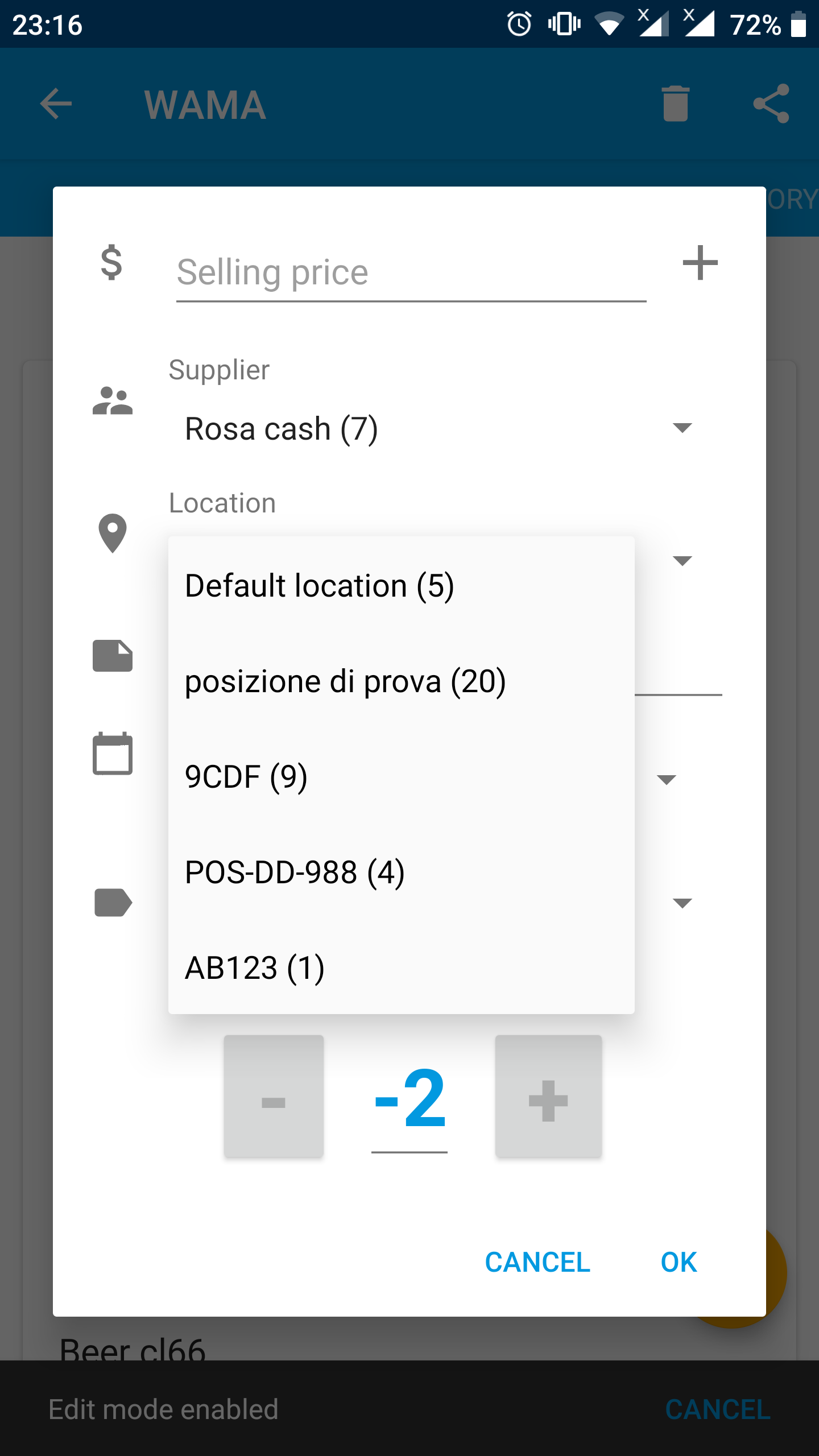 Products search shortcut
Click and hold the WAMA app icon to use the new products search shortcut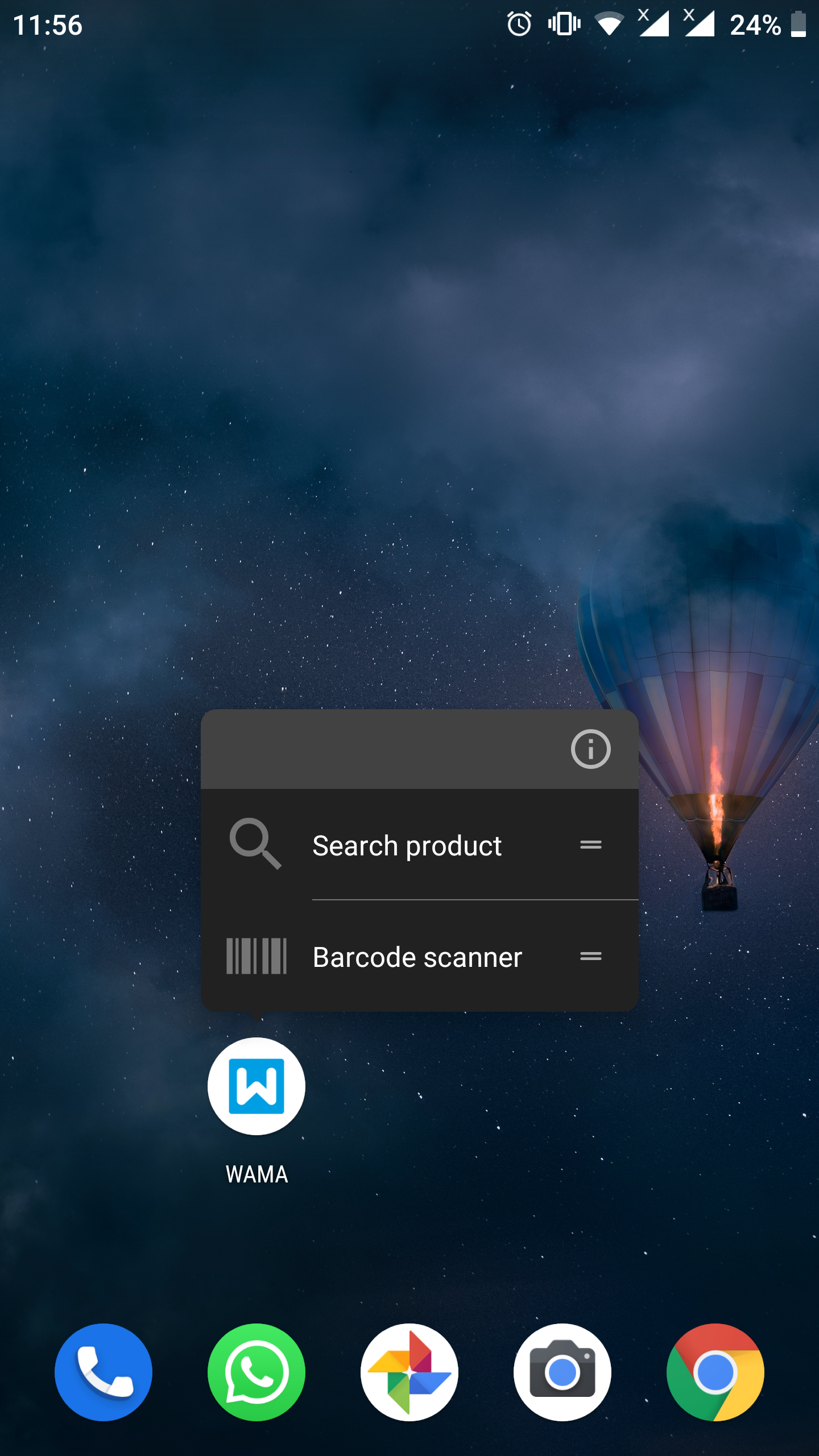 Other improvements and bug fixes
When the product quantity is changed in the product details section all the other tabs (locations, suppliers, etc.) are automatically updated accordingly. We also fixed various minor bugs.